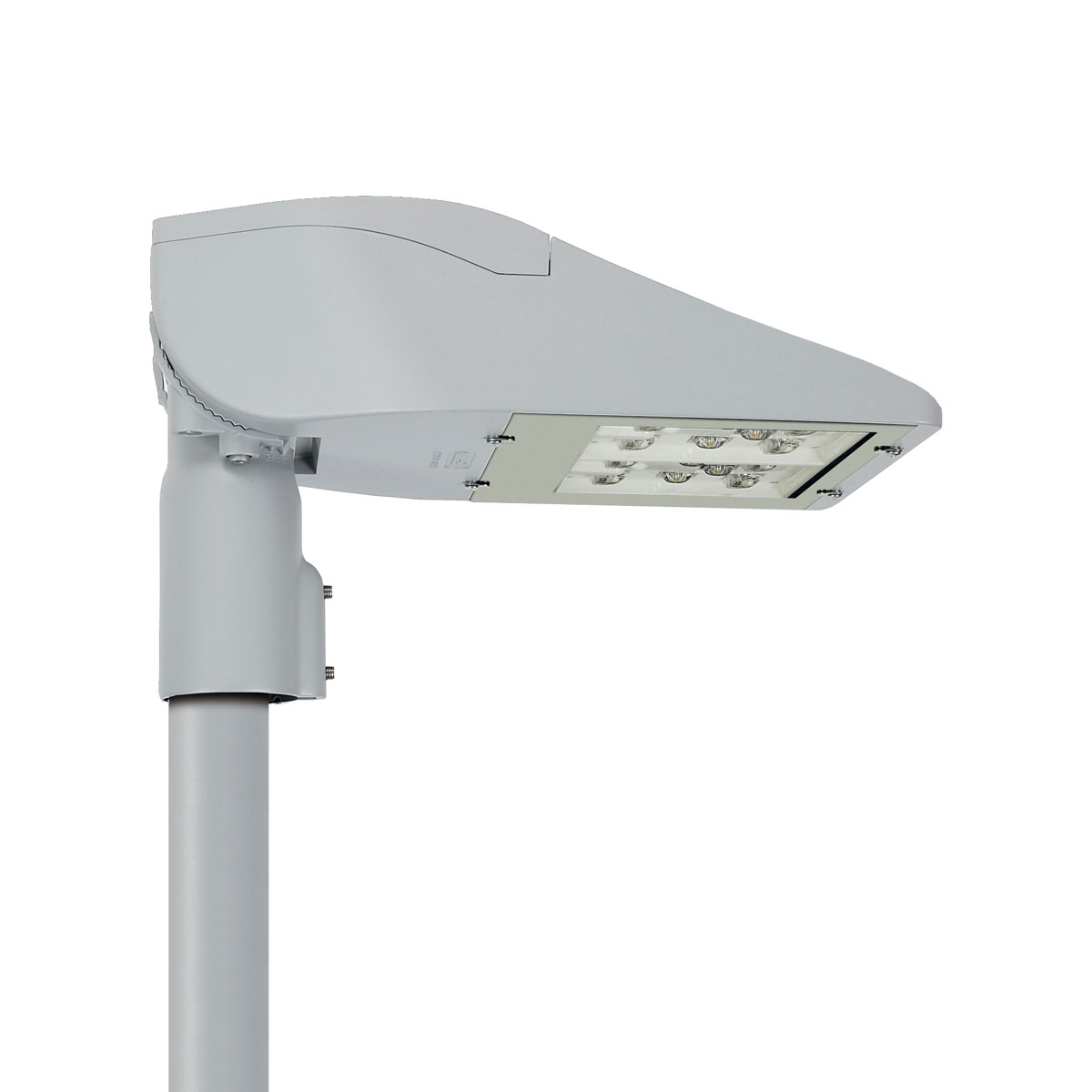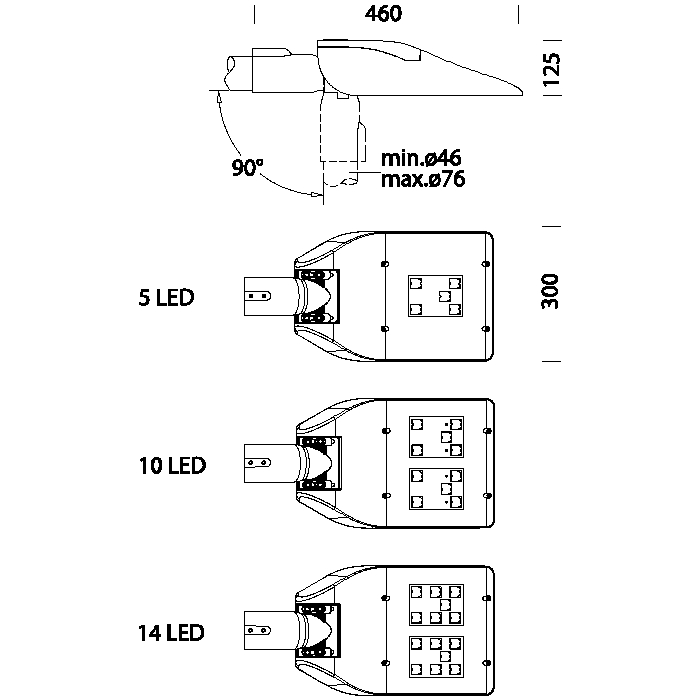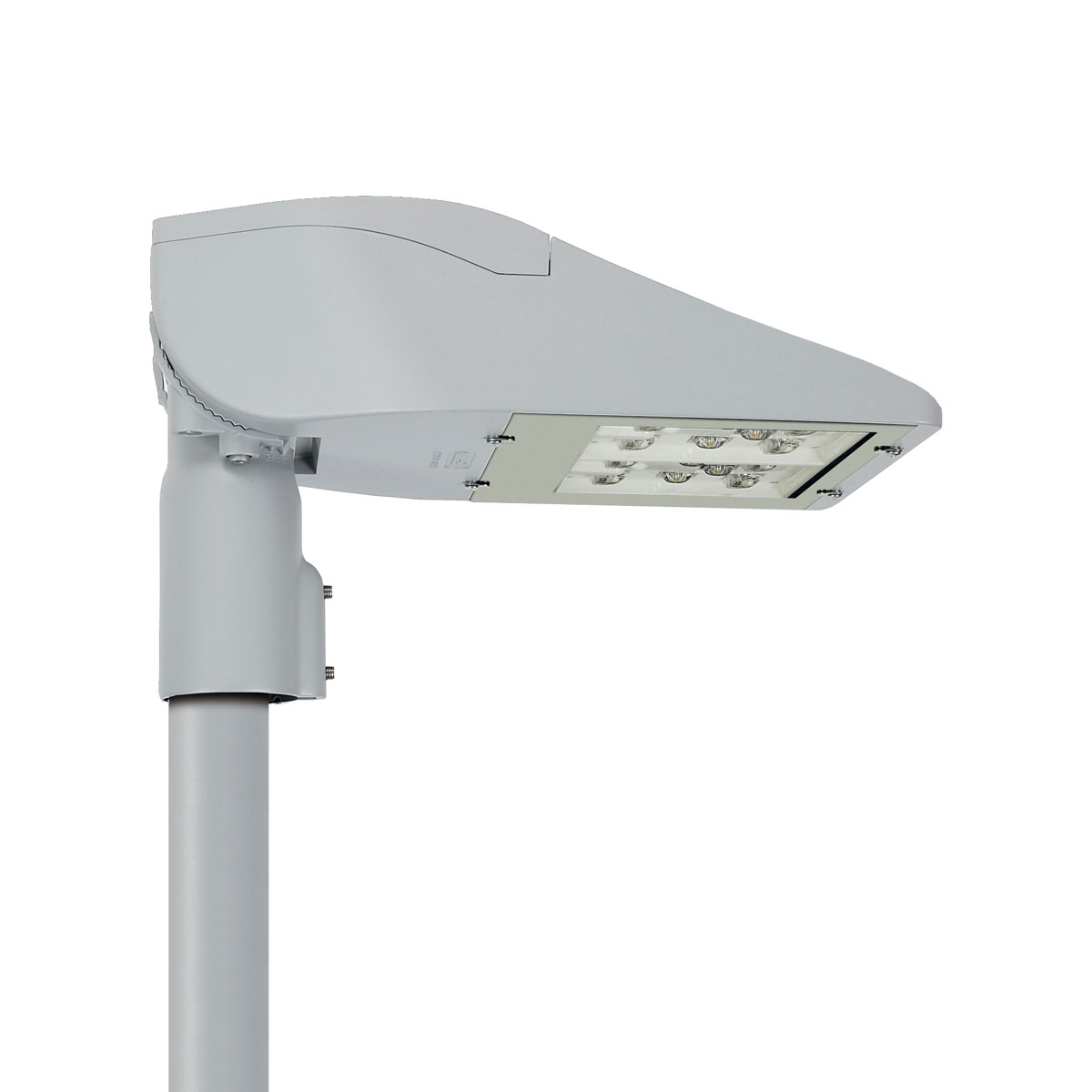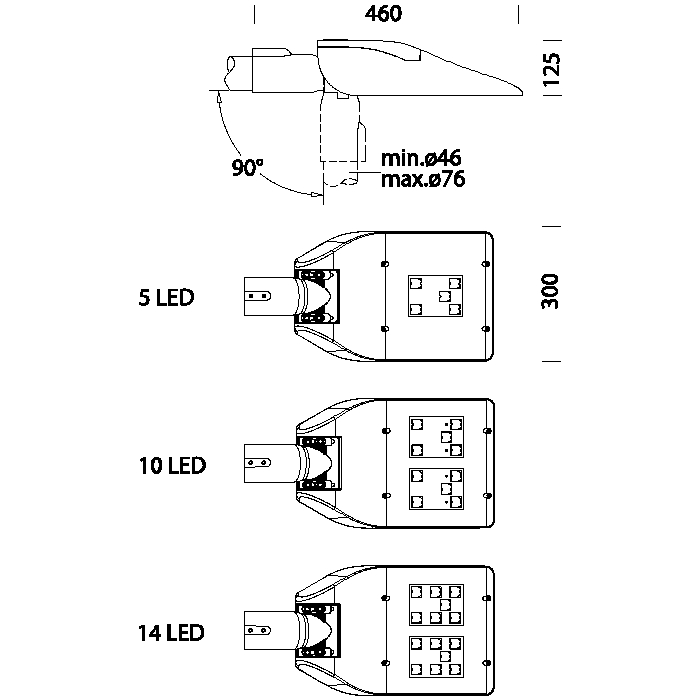 A simple and linear design, combined with sophisticated technology for exceptional technical performance, the Rolle street lighting fixture is designed to take full advantage of the qualities offered by the new high-efficiency LEDs
Housing and cover: in die-cast aluminium and designed with a very small surface exposed to wind.
Cooling fins are integrated into the cover
Pole connection: in die-cast aluminium and with gaskets to secure the frame according to different inclinations.
Adjustable ranges: between 0° and 20° for side mount; and between 0° and 15° for mast-top mounting. Inclination pace: 5°. Suited for poles with a diameter 46-76
Diffuser: clear, tempered glass, 4 mm thick, resistant to thermal shock and impact
Coating: polyester resin for powder coating, resistant to corrosion and saline environments.
| Add To Ideas | Item Datasheet | IES | Item Code | Description | Operating Temperature | Base Cap | Lamp Style | Reflector | Dimming Technology | System Power (W) | Lamp Power (W) | MacAdam Steps | Lumens per Watt | Lumen Output |
| --- | --- | --- | --- | --- | --- | --- | --- | --- | --- | --- | --- | --- | --- | --- |
| Add to Ideas | | | 330410-00 | ROLLE 3281 TYPE 2 700MA 5LED 4000K SILVER CRI80 | | | | | | 42W | 42W | | 154 | 4613Lm |
| Add to Ideas | | | 330411-00 | ROLLE 3281 TYPE 2 700MA 10LED 4000K SILVER CRI80 | | | | | | 85W | 85W | | 106 | 9225Lm |
| Add to Ideas | | | 330412-00 | ROLLE 3281 TYPE 2 700MA 14LED 4000K SILVER CRI80 | | | | | | 119W | 119W | | 105 | 12916Lm |
| Add to Ideas | | | 330431-00 | ROLLE 3283 TYPE 4 700MA 10LED 4000K SILVER CRI80 | | | | | | 85W | 85W | | 106 | 9247Lm |
| Add to Ideas | | | 330432-00 | ROLLE 3283 TYPE 4 700MA 14LED 4000K SILVER CRI80 | | | | | | 119W | 119W | | 106 | 12946Lm |